---
Ngāmotu New Plymouth City Centre Strategy
2022–2023
Motion graphic telling the story of Ngāmotu's new thirty year city centre strategy. Simple animations bring the script to life, communicating to community the vision, partnership and future experience of the city centre.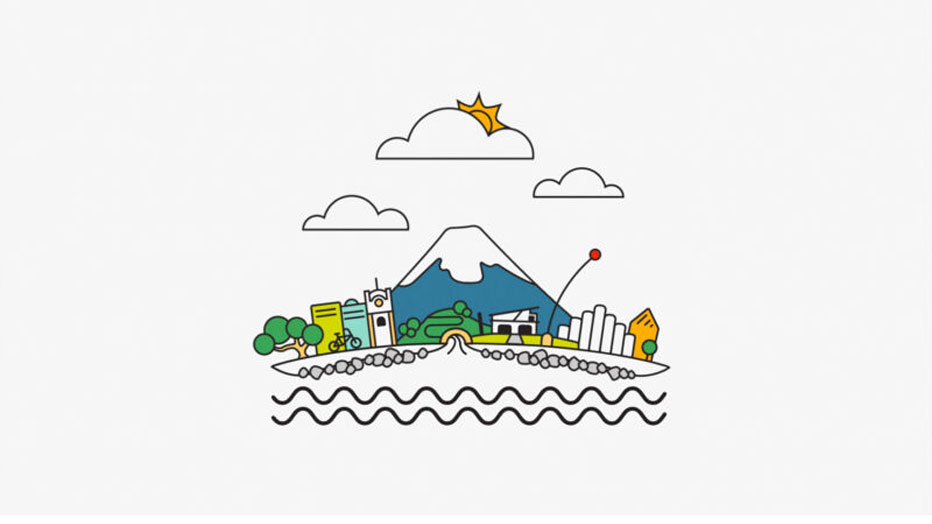 ---
High Tide Times
2019
A newspaper made of posters, curating a diverse range of perspectives on climate change. To be pulled apart, folded and stuck up—High Tide Times creates an experience that breaks down traditional media discourse and offers new ways of processing crisis.
---
Awarua Environmental Graphics Concept
2022
A varied suite of ecology inspired super graphics, patterns and treatments informing the experience of a new university accomodation.
---
City to Sea Wayshowing Strategy
2023
Wayshowing principles and strategy for a shared use pathway through red zoned land along the Ōtakāro Avon River corridor in Christchurch.
---
Connected Communities: New North Road Community Engagement
2021
Delivery of public engagement workshops and consultation collateral that encouraged community in the co-design of their street spaces.
Available for work of
all shapes and sizes.
hello@liamcollinson.com